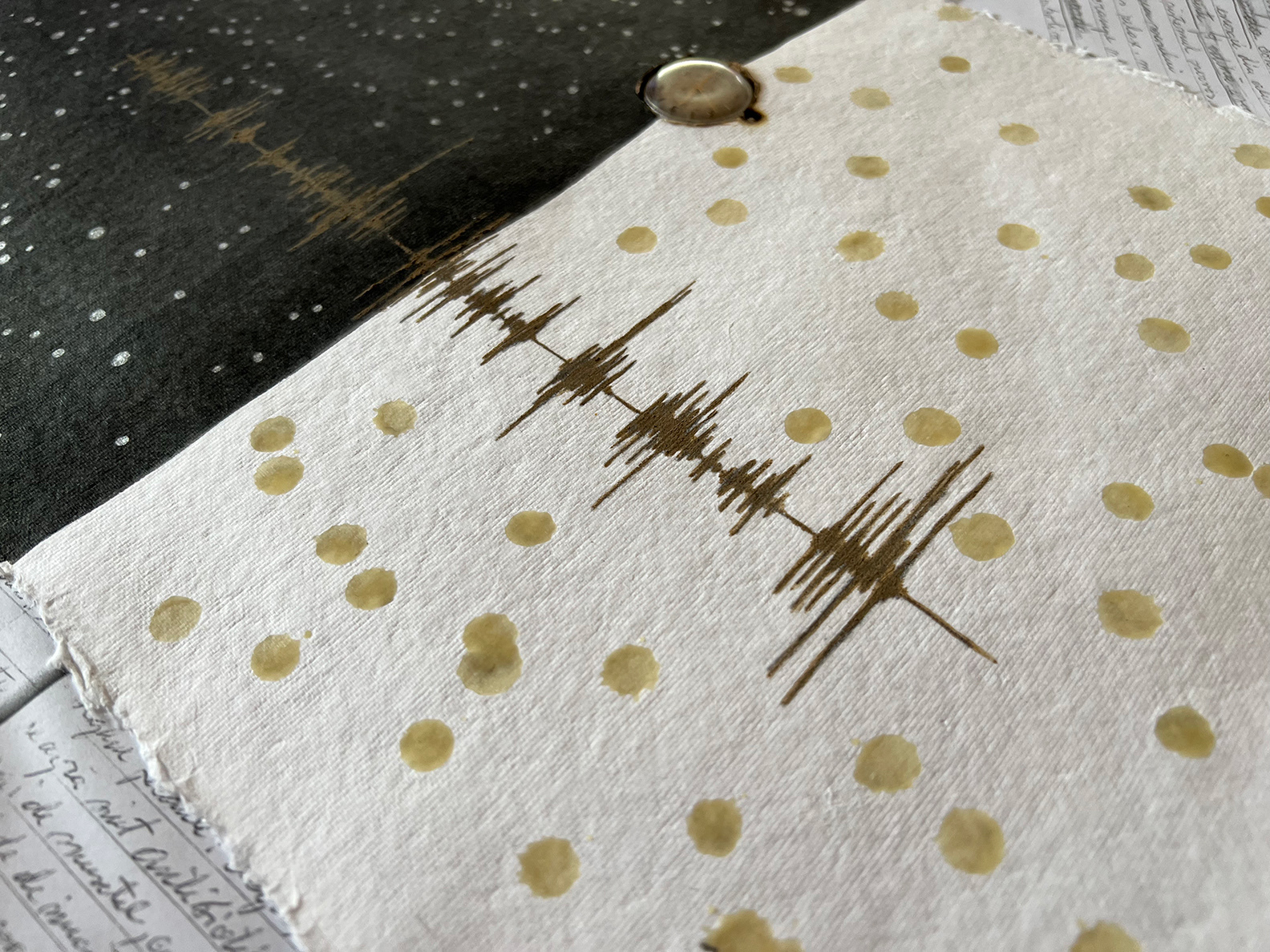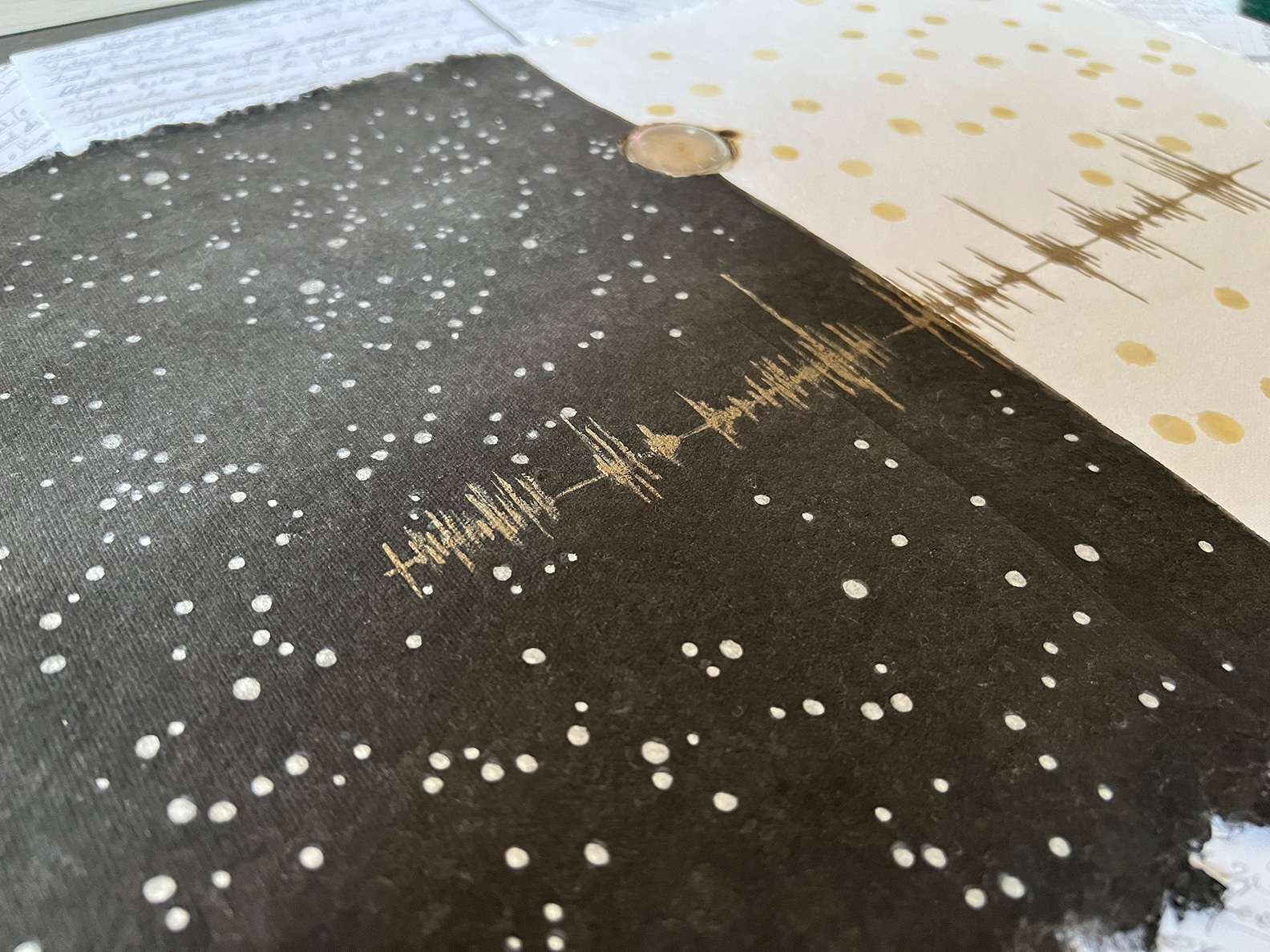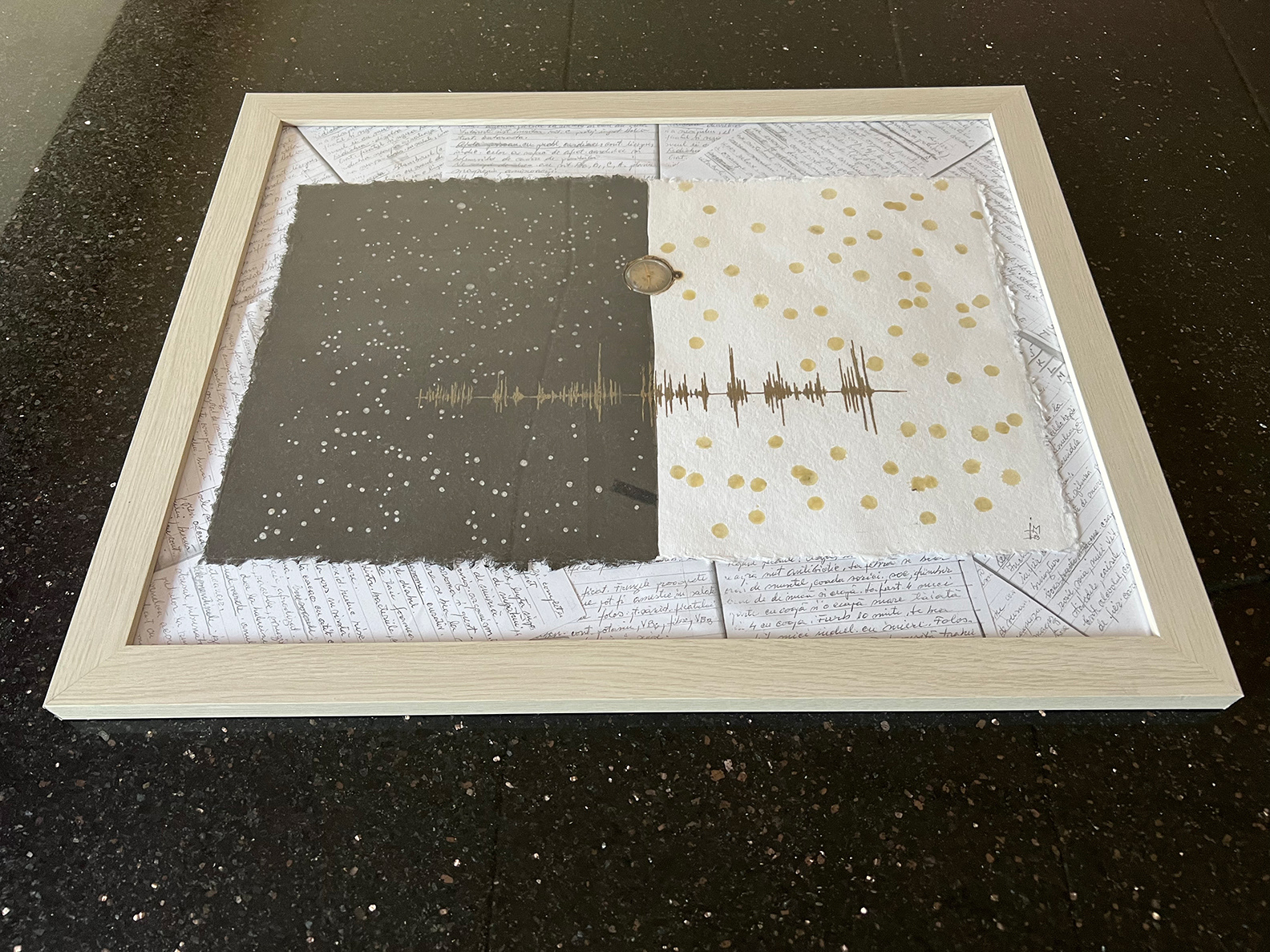 My father passed away at 6 a.m. on a cold January morning. 
He was in Romania.
I was in the United States and I wasn't able to hug him and say goodbye. 
My father had an old Russian watch. He was always on time.
I was too late for our last meeting.
My father still speaks to us, beyond death, through a recorded message. That message is written here with soil I took from his grave.
On his last night on this earth, the star map looked like the one on the left. The map of my grieving looks like the one on the right, marked by wax tears falling from the candles lit in his memory.
He took the stars. I've got the candles.
Handmade cotton rag paper, India Ink, chrome pen, soil, wax, vintage Russian watch, scanned letters (my father's handwriting) on cardboard. 22"x 18", framed, finished on June 27th, 2023.